Hoy, la página web oficial del live-action "La espada del inmortal" ha lanzado un nuevo trailer en el que, aparte de introducir al reparto principal de la película, se puede escuchar el tema principal de la película, titulado "Live to Die Another Day ~Sonzai Shōmei~", del guitarrista MIYAVI, quien comentó que su director, Takashi Miike ("Ichi The Killer", "Crows", "Terra Formars"), le pidió que la canción fuera un puente para el público entre la cosmovisión de la obra y el mundo real, y añadió que quería plasmar la lucha de Manji y la idea de "¿De veras estás vivo?".
Anteriormente, MIYAVI compuso las canciones "Top of the World" y "Otherside" para SMAP, la antigua banda de su amigo Kimura, y tocó junto a ellos "Top of the World" en el programa de NHK "Kōhaku Uta Gassen" en 2014.
La pre-venta de entradas de la adaptación cinematográfica del manga más famoso de Hiroaki Samura comenzó el sábado y los afortunados que la adquieran ahora recibirán de regalo una carpeta con una ilustración del autor y una fotografía de Kimura caracterizado como Manji, el protagonista de la historia, un rōnin maldecido con un cuerpo inmortal que trabaja como guardaespaldas de Rin Asano, una joven, interpretada por Hana Sugisaki, que juró venganza contra un grupo de espadachines por el asesinato de sus padres.
El resto del reparto está formado por: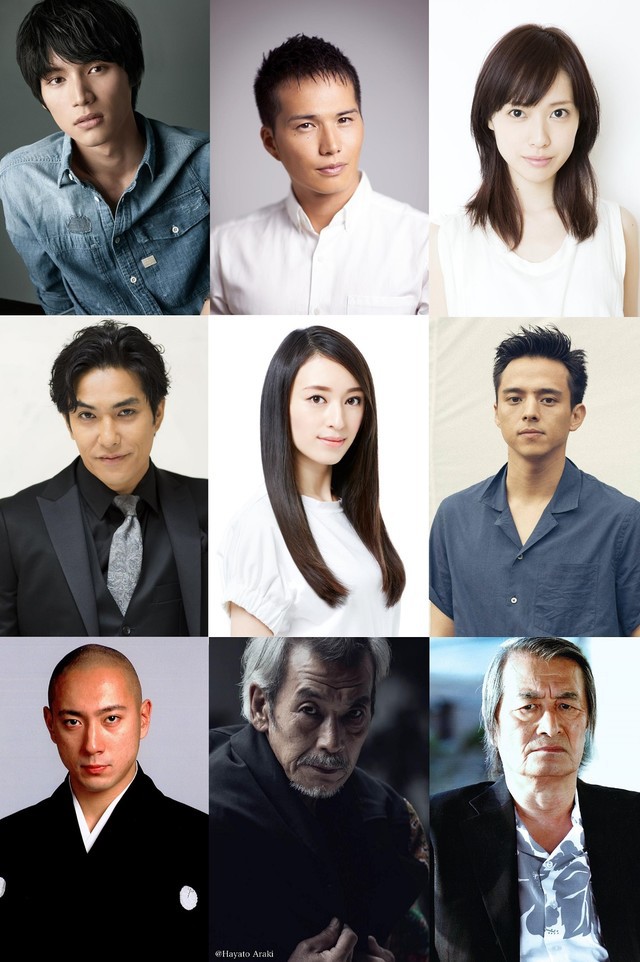 Fila superior, de izda. a dcha.: Sōta Fukushi como Kagehisa Anotsu, Hayato Ichihara como Shira y Erika Toda como Makie Otono-Tachibana.
Fila central, de izda. a dcha: Kazuki Kitamura como Sabato Kuroi, Chiaki Kuriyama como Hyakurin y Shinnosuke Mitsushima como Taito Magatsu.
Fila inferior, de izda. a dcha.: Ichikawa Ebizō XI como Eiku Shizuma, Min Tanaka como Kagimura Habaki y Tsutomu Yamazaki como Kensui Ibane.
Aquí os dejamos con el trailer de la película, que llegará a los cines japoneses el 29 de Abril:
---