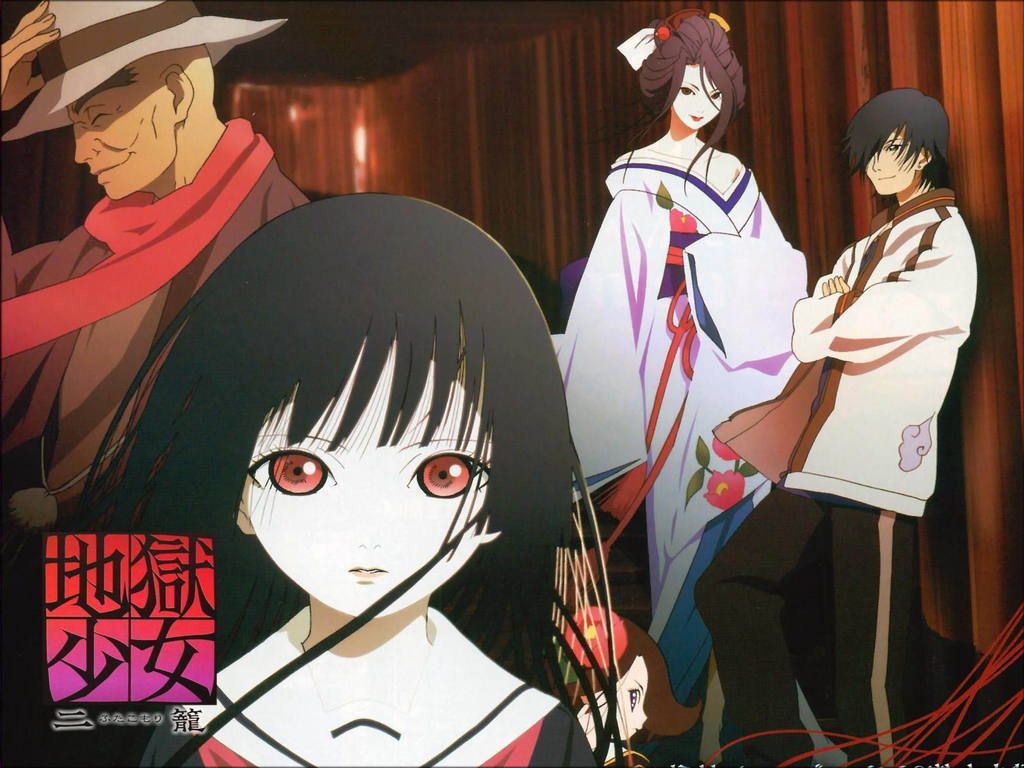 El pasado viernes, la página web oficial de la franquicia "Hell Girl" ("Jigoku Shōjo") lanzó el primer trailer de su nuevo anime, titulado "Jigoku Shōjo: Yoi no Togi", una nueva serie animada de 12 episodios (6 episodios nuevos y 6 de recordatorio) que se estrenará en Julio en las cadenas de televisión japonesas MBS, Tokyo MX, Gunma TV, Tochigi TV y BS11. La página web también ha revelado una nueva imagen de la serie.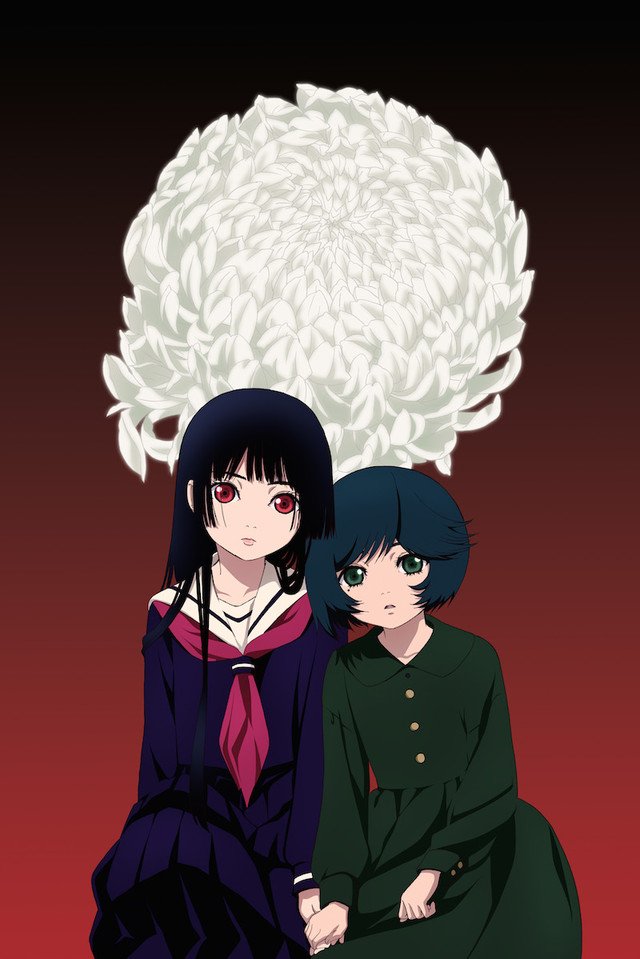 El nuevo anime volverá a contar tanto con el equipo con el estudio responsables de las anteriores entregas:
STUDIO DEEN
(
"Hetalia"
,
"Higurashi no Naku Koro ni"
) se encarga de producirla junto con la colaboración de
Takahiro Omori
(
"Baccano!"
,
"Durarara!!"
,
"Durarara!!x2 Ketsu"
,
"Durarara!!x2 Shou"
,
"Durarara!!x2 Ten"
) como director,
Kenichi Kanemaki
(
"Boys Be..."
,
"Super GALS!"
) como guionista y
Mariko Oka
(
"Hetalia: The Beautiful World"
,
"XXX Holic The Movie: Manatsu no Yoru no Yume"
) y
Yasuharu Takanashi
(
"All Out!!"
,
"ēlDLIVE"
,
"Fairy Tail"
,
"Naruto Shippuden"
,
"Shiki"
) en el diseño de personajes y composición de la banda sonora, respectivamente, además de estar también
Hiroshi Watanabe
, responsable del guión de
"Hell Girl: Two Mirrors"
y director de
"Hell Girl: Three Vessels"
, como creador conceptual original.
El anime de
"Hell Girl"
cuenta con un total de 78 episodios repartidos en tres temporadas que se emitieron entre 2005 y 2009:
"Hell Girl"
,
"Hell Girl: Two Mirrors"
y
"Hell Girl: Three Vessels"
. Por su parte, el manga, ilustrado por
Miyuki Etō
, se publicó en la revista
Nakayoshi
, de
KODANSHA
, entre 2005 y 2008, posteriormente publicado por la editorial un total de 8 tomos recopilatorios. La historia principal contó con varios spin-off,
"New Hell Girl"
y
"Hell Girl R"
, en las páginas de la misma revista y a manos de la misma autora.
El argumento de esta obra de misterio y terror con tintes sobrenaturales nos introduce en un mundo en el que, cuando tienes sed de venganza, la manera más infalible de saciarla es visitando una extraña página web que aparece sólo durante la medianoche, donde simplemente has de introducir el nombre de tu enemigo. Entonces, La "Chica del Infierno" arrastrará a tu tormento a la condenación eterna, pero, a cambio, tendrás que pagar un alto precio: ¡tu alma!
Aquí os dejamos con el trailer del "Jigoku Shōjo: Yoi no Togi", ya disponible en el canal oficial de YouTube de ANIPLEX:
---