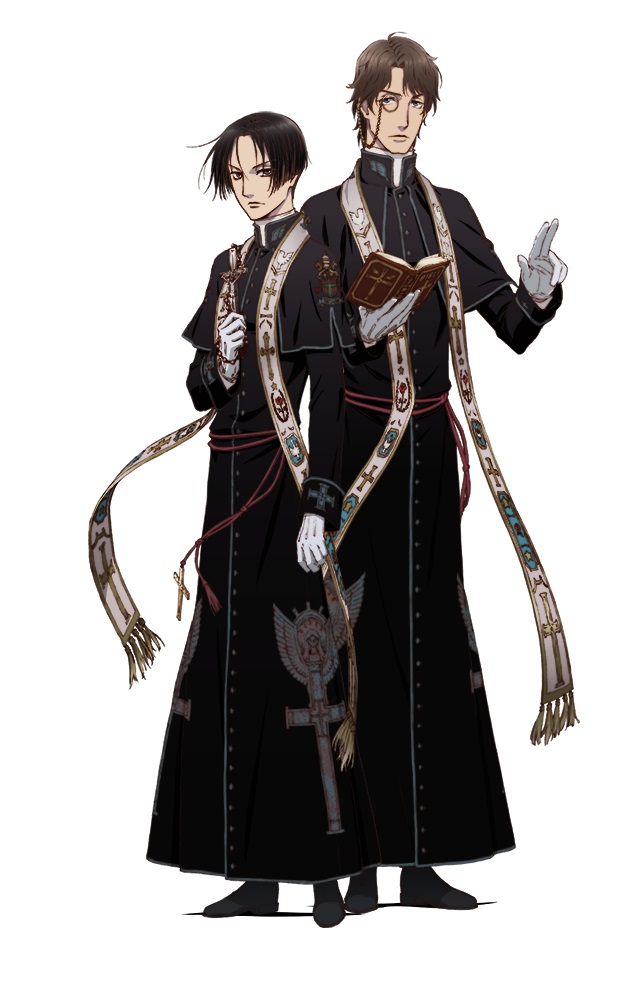 La saga de novelas "Vatican Miracle Examiner" ("Vatican Kiseki Chōsakan"), escrita por Rin Fujiki e ilustrada por Thores Shibamoto ("Trinity Blood", "Ataque a los titanes: Antes de la caída"), contará con una adaptción animada, cuyo estreno está previsto en verano.
El anime será producido por el estudio J.C. STAFF ("Cat Soup", "Bakuman", "Heavy Object") y contará con la dirección de Yoshitomo Yonetani ("Shokugeki no Souma", "Tiger & Bunny, The Movie: The Rising", "Tiger & Bunny, The Movie: The Begining"), mientras que Kazunori Iwakura ("Loveless", "Mahou Senshi Louie") se encargará del diseño de personajes; y Seishi Minakami ("Shigurui", "Kamisama no Memochou", "Seikimatsu Occult Gakuin"), del guión.
El argumento se centra en Hiraga Josef Kō, un brillante científico, y Robert Nicholas, un experto en archivos y criptoanálisis, que trabajan en equipo como los "examinadores de milagros" del Vaticano, viajando por todo el mundo para investigar la autenticidad de los milagros.
La saga literaria comenzó su publicación en 2011 bajo el sello Horror Bunko, propiedad de KODANSHA, que publicó el pasado 22 de Diciembre el décimo cuarto volumen, mientras que el décimo quinto saldrá el próximo 25 de Febrero.
La obra también ha inspirado una adaptación en manga por Anju Hino en el número del pasado mes de Septiembre de la revista Comic Gene, de MEDIA FACTORY, cuyo primer tomo recopilatorio saldrá a la venta el próximo 27 de Febrero. Por su parte, Eiji Kaneda ("Aquarion") también realizó otra adaptación en manga de la obra en Enero de 2012 en la revista Monthly Comic Kai y que, posteriormente, KODANSHA recogió en dos tomos recopilatorios, publicados en Febrero de 2013 y Enero de 2014, respectivamente.
---