En los últimos años se está apreciando un resurgir del anime en la televisión española y prueba de ello es
MOVISTAR+
y su apuesta por series como
"One Punch Man"
,
"Haikkyu!!"
,
"BTOOOM!"
,
"Gangsta"
o la reciente
"Ronja, la hija del bandolero"
, así como por películas de la talla de
"Ghost in the Shell: The Rising"
,
"El niño y la bestia"
o las películas de
Project Itoh
. Tras el pase que tuvo lugar el jueves 15 de Diciembre del año pasado a las 8:00,
MOVISTAR DCINE
emitirá un nuevo pase de la película
"Ponyo en el acatilado"
el jueves 26 de Enero a las 6:30.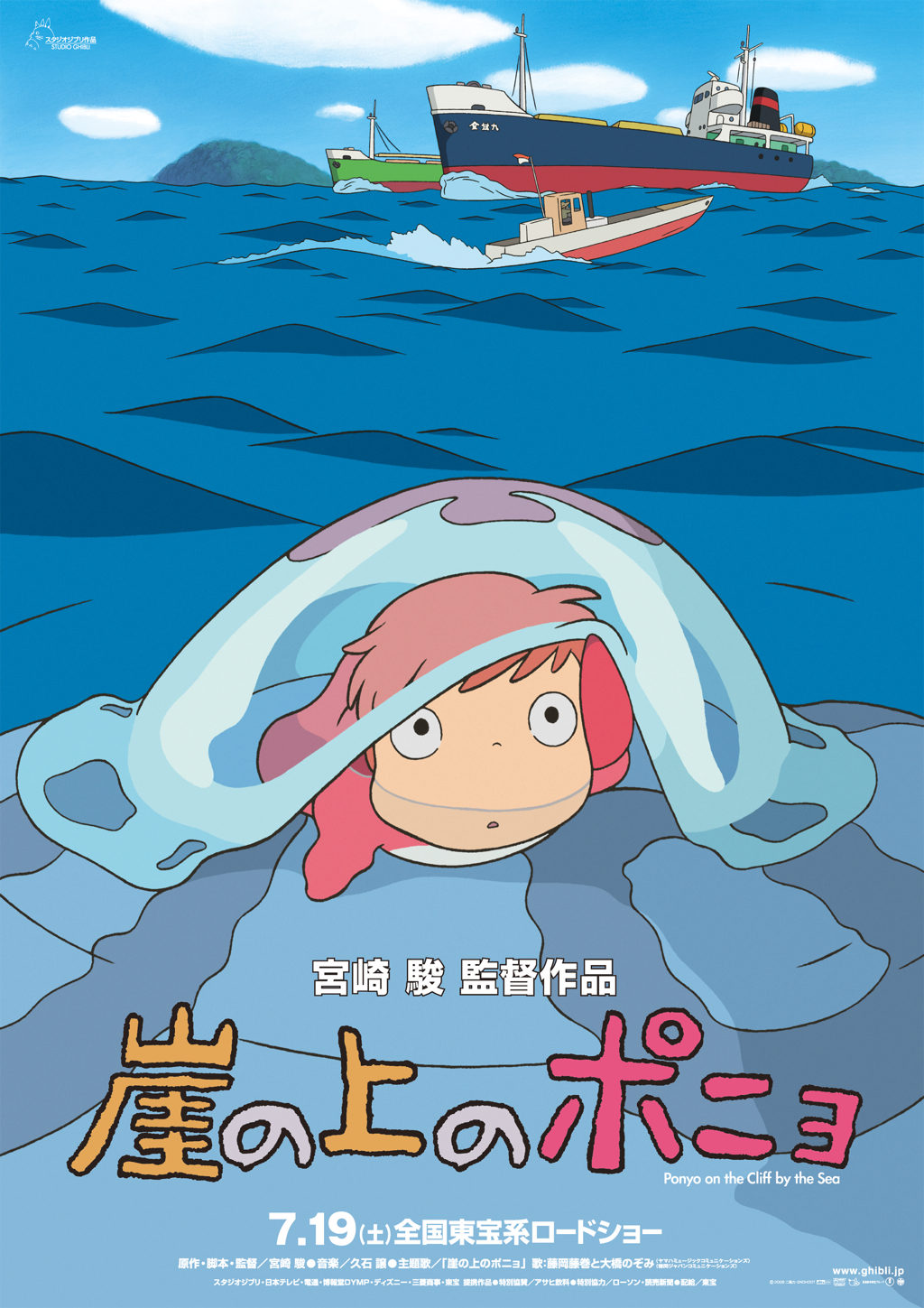 "Ponyo en el acantilado" ("Gake no Ue no Ponyo")
, editada en España en DVD y Blu-ray por
eONE
, es una película escrita y dirigida por
Hayao Miyazaki
(
"La princesa Mononoke"
,
"El viaje de Chihiro"
,
"Mi vecino Totoro"
) y producida por
STUDIO GHIBLI
en 2008, cuya banda sonora fue compuesta por
Joe Hisaishi
(
"La princesa Mononoke"
,
"El viaje de Chihiro"
,
"El castillo ambulante"
,
"El verano de Kikujiro"
).
La historia que nos relata este largometraje nos pone en la piel de Sosuke, el hijo de un marinero que vive con su madre Lisa en un acantilado. Un día, Sosuke encuentra en la playa un pez de colores atrapado en una botella. Le libera de su encierro y le pone el nombre de Ponyo. Pero Ponyo no es lo que parece. En realidad es una diosa marina, hija de un poderoso mago, que usando la magia de su padre se transforma en una niña. Sin embargo, al liberar toda esa magia, el equilibrio del mundo se trastoca y la luna comienza a acercarse cada vez más a la Tierra. Una gran aventura comienza para los dos niños que tendrán que salvar al mundo de la destrucción y, a la vez, intentar cumplir el sueño de Ponyo de ser humana.
Aquí os dejamos con el trailer oficial en español de esta entrañable obra del mítico estudio de animación japonés:
---