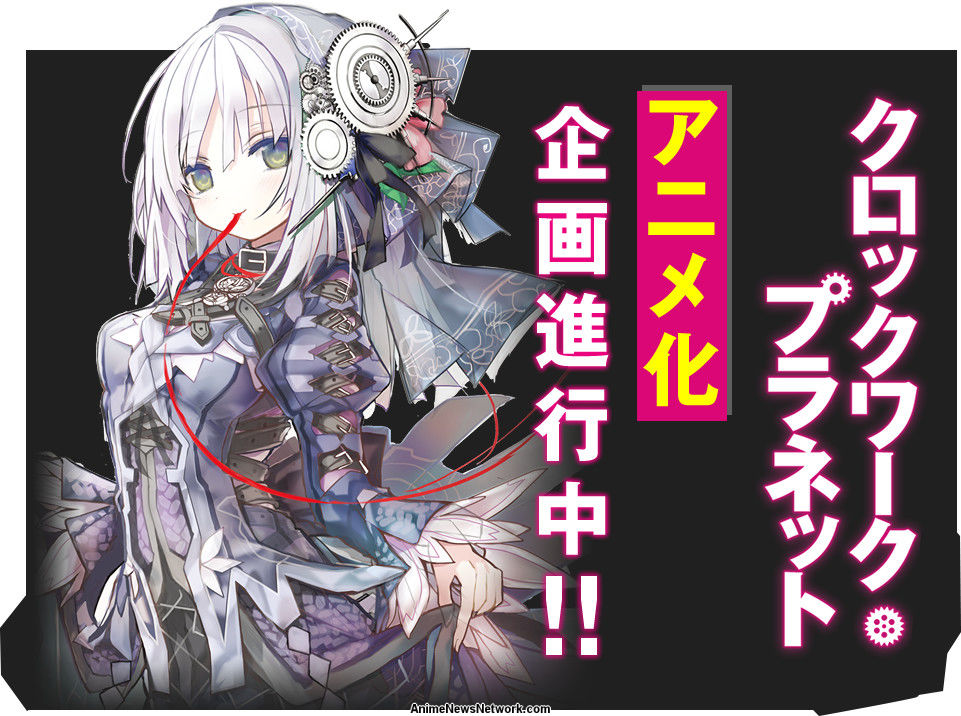 El pasado sábado, la página web oficial del anime
"Clockwork Planet"
ha lanzado un nuevo trailer para promocionar la adaptación animada de la saga de novelas ligeras
de
Yuu Kayima
, creador de
"No Game, No Life"
, y
Tsubaki Hinama
, que se estrenará el 6 de Abril.
Tsuyoshi Nagasawa
(
"MM!"
,
"Nyaruko: Crawling with Love!"
) dirige esta producción del estudio
XEBEC
.
Kenji Sugihara
(
"Shiki"
,
"Oreca Battle"
) se encarga de la composición de la serie,
Shuichi Shimamura
(
"Nodame Cantabile"
,
"Chaos;HEAd"
) es el diseñador de personajes y
Kenji Teraoka
(
"Mobile Suit Gundam 00"
,
"Mobile Suit Gundam: Iron-Blooded Orphans"
,
"Code Geass: Lelouch of the Rebellion"
) es el diseñador mecánico.
Shu Kanematsu
(
"Jōkamachi no Dandelion"
),
Hanae Nakamura
,
Kaori Nakano
, y
Satoshi Hōno
son los responsables de la composición de la banda sonora.
fripSide
(
"Black Bullet"
,
"Ajin"
) realizará el opening de la serie, mientras que el dúo musical
After the Rain
hará lo correspondiente con el ending con su tema
"Anticlockwise"
.
El argumento de esta historia nos pone en la piel de Naoto Miura, un joven que ha sido expulsado del instituto y es un buen mecánico chapuzas, que vive en un mundo que ha sido tan sobreexplotado que ha acabado convirtiéndose en una vasta máquina. Un día, una caja se estrella contra su hogar, en cuyo interior se halla una autómata. Este hallazgo podría suponer un cambio que sacudiría al mundo entero, lo que brinda a Naoto la oportunidad de convertirse en un héroe.
Aquí os dejamos con el nuevo trailer, ya disponible en el canal oficial de YouTube de TBS, donde se puede escuchar un adelanto del opening de fripSide, titulado "Clockwork Planet":
---